Attaining Security Through Financial Planning
Map out your financial future with guidance from Worthy Financial Services in Westminster, MD. We strive to help you achieve your personal objectives by efficiently managing your financial resources. Whether you're thinking of saving money for a new car or hoping to travel around the world, proper financial planning can help you stay on track to meet your goals.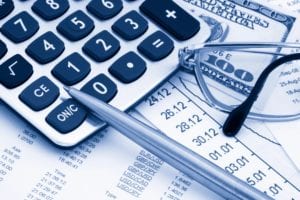 Our Financial Planning Process
Our process begins with the initial no-cost, no-obligation meeting. During this time, we will talk to you about your financial goals. Once we've identified your objectives, we will get organized and begin reviewing your personal financial information. After analyzing the data you provided, we will develop a plan that suits your specific needs.
We will help you implement the plan and portfolio. Afterward, we will conduct an ongoing review of your portfolio's performance. This will help us figure out whether you are on the right track or whether the plan needs to be updated or adjusted.
Work With a Reliable and Experienced Financial Planner
Depend on the experts at Worthy Financial Services to help you plan for your short-term and long-term financial goals. Call us for a free consultation!